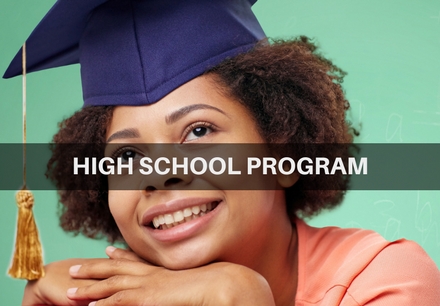 Summer School High School Program
Traditional Summer School

Summer School Main Office for 2017
(beginning on Jun. 13, 2017)
Counseling office at Newman Smith High School
For information before Jun. 13, please call: 972-968-5563.
Principal: Robyn Elliott
Dates
June 21 – 30 (Session1)
July 5 – 14 (Session 2)
Times
7:30 a.m. – 1:00 p.m.
Days
Monday – Friday
Site
Newman Smith High School
EOC Tutoring
Dates
June 13 – 16
Times
7:30 a.m. – 1:00 a.m.
End of Course (EOC) Testing
ONLY for students who failed an EOC exam (Algebra 1, Biology, US History, English 1, or English 2) or a TAKS test and need to take the test.
Dates
June 19 – June 22
Test Times
7:30 a.m. – 1:00 p.m.
Review classes for STAAR-EOC (End of Course) instruction are available free of charge June 13-16. To register for the review course, contact Kirk Manley at 972-968-6541 or manleyk@cfbisd.edu. All high school summer testing will take place at Newman Smith High School and students should report to the school's auditorium by 7:30 a.m. on test day.
Summer Testing Schedule
Monday, June 19
EOC English I
Tuesday, June 20
EOC Algebra, Biology, US History
Wednesday, June 21
EOC English II
Thursday, June 22
EOC Make-up all subjects
Registration Information & Procedures
Location: Newman Smith High School
Pick up registration form and transcript from your school's counselor.
Complete registration form, including counselor's signature.
Cost: $150.00 per semester course; $90.00 Free/ Reduced Lunch students per semester course. (Cash, Credit Cardadditional fee of $2.50, M.O., or Check with driver's license and phone number)
NO LATE Registration.
REFUNDS will NOT be issued after the first day of class for each session.
Registration Dates & Times
Thursday, June 8 – 4:00 p.m.- 8:00 p.m.
Friday, June 9 – 7:30 a.m. – 1:00 p.m.
Saturday, June 10 – 8:00 a.m. – 12:00 noon.
Please call or email Robyn Elliott at 972-968-5400.
Helpful Information
All rules, regulations and policies set forth by the Board of Trustees pertaining to high school students for the 2016-2017 school year will be enforced.
Special Summer School Rules
Students are allowed 2 absences. On the third absences the student will be removed without a refund. Three tardies will be a referral.
Students are allowed 2 discipline referrals, on the third referral the student will be removed from summer school without a refund.
Fighting is an automatic removal from school with no refund.
Courses Offered
1010 English 1
1151 English 2
1210 English 3
1310 English 4
#1911 English for NES
1912 ESOL English 1
1913 ESOL English 2
4650 Algebra I
4670 Geometry
4690 Algebra II
4710 Math Models
6620 Biology
6640 Chemistry
6655 Physics
*7980 World Geography
7911 World History
7610 US History
#7317 U.S. Government
#7400 Eco-Free Enterprise (Economics)
#*2601 Communications Applications (Speech)
#*5910 Health 1
2500 Art 1
8273 TIP
3808 Spanish 1
3810 Spanish 2 SAT/ACT Prep course
* Denotes Classes that incoming freshmen may take.
# Denotes 1 semester class.
There MUST be at least 10 students enrolled for a course to make.