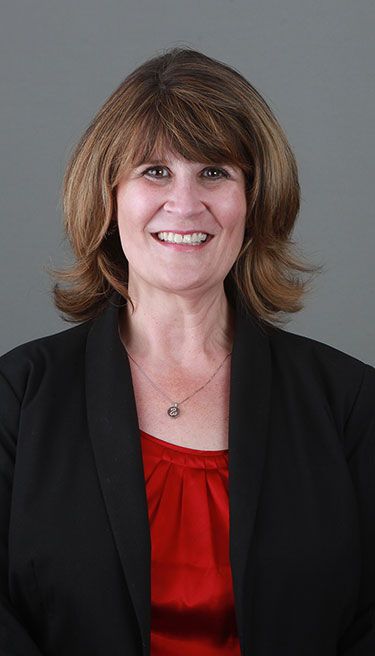 Welcome to Polk Nation!  I am Kelly O'Sullivan, your proud principal of Ted Polk Middle School.  My journey began in CFBISD, as a behavior specialist at Barbara Bush Middle School and Ranchview High School.  As I continued my path in education, I was blessed with the opportunity to teach English Language Arts and Reading to students with  a broad scope of learning styles and needs.  Prior to  serving as principal for Ted Polk, I joined the Newman Smith High School team as an assistant principal, followed  by Creekview High School where I served as assistant and associate principal.  I am thankful my path brought me to Polk Middle School, where our dedicated staff ensures that each student has the opportunity, resources and support to achieve success.  CFBISD, parents, community, Polk staff and students form a powerful team throughout the school year to provide the best in education, real world relevancy, community service,  and citizenship!  Ted Polk Middle School encourages all of our parents, neighbors and community organizations to partner with us to take Polk Panthers to even greater heights.
There are so many ways to be a part of our tremendous work.  ​Join our awesome  PTSA, volunteer on campus,serve as a mentor, provide real world connections through being a guest speaker, and so many others!  Let us know your ideas! Visit our Ted Polk Middle School page on Facebook, follow Polk, me and our great organizations on twitter!
I am excited about our school year, the energy and positivity of students, the optimism and creativity of our staff, and the commitment from all!
Remember school starts on August 28, 2017. Please be sure you have registered on-line and if your child is going into seventh grade, they will need to get their seventh grade immunizations. Our schedule pick-up days and times will be communicated on our website and Facebook page.
Please contact me at 972-968-4605 or through email osullivank@cfbisd.edu with your questions and ideas!
Thank you,
Kelly O'Sullivan
Principal
Ted Polk Middle School
Twitter — ​@osullivankcfb