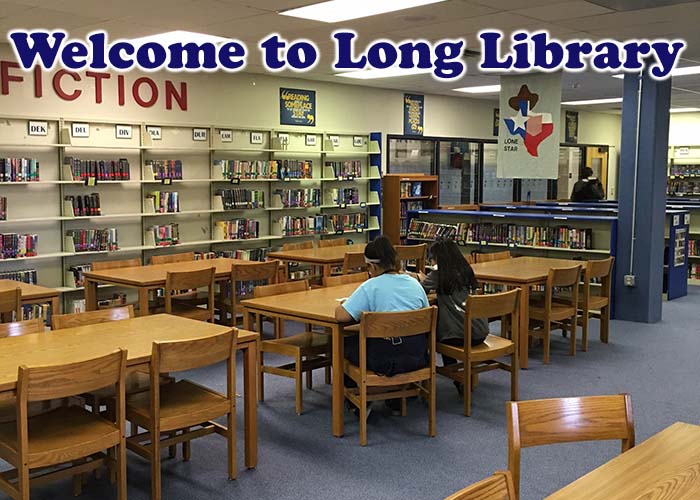 Library Resources
Book Search
MackinVIA
Librarian
Sue Hays
hayssu@cfbisd.edu
Library Hours
Monday-Friday 8:15 – 4:30
Checkout Policy
Students can check out 2 books at a time.
They may keep the books for 3 weeks.  Students can renew books if they need them longer.
Library Schedule
The library operates on a flexible schedule.
All Language Arts classes visit the library every three weeks.
Additionally, classes are scheduled in the library for projects or research.
Students may check out books during schedule classes, before school, after school, or when a teacher gives them a pass to come to the library.
Fines
Students are charged $.05 cents a day for late fees.  Students must pay for lost or damaged books.
Special Events
Thanksgiving Reading Challenge
Christmas Break Reading Challenge
Summer Reading Challenge