Ms. Stephanie Jimenez, Principal of Vivian Field Middle School"
jimenezs@cfbisd.edu
972-968-3905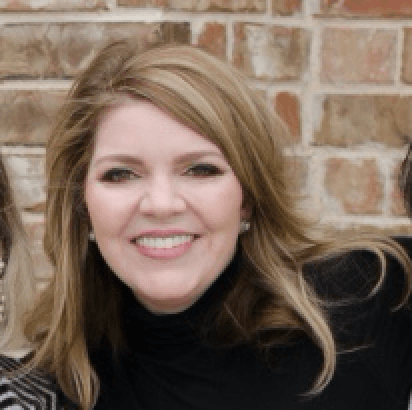 Dear Vivian Field Students, Families and Community Members,
As a staff, we are energized and deeply committed to making a positive difference in the lives of our children. We will accomplish this by setting high academic expectations for all children and providing support systems to assure they are met. By addressing school culture, setting high standards for teacher performance, increased academic expectations for all students and engaging the community, it is our goal at Vivian Field that all graduates are ready for high school.
This fall, a movie will be coming out that paints middle school as "the worst years" of a child's life.  What we know is that middle school is taking the blame for adolescence and puberty.  We want to show the community that middle school, specifically Vivian Field Middle School, is a place that helps children make it the best years of their lives by promoting high academic expectations through a literacy based social-emotional learning and character development program called Homeroom/Home-base.  Each teacher will be assigned a group of 15-17 middle school students to start and end the day with.  Our students and staff will be in a campaign we are calling #believeinmiddleschoolkids.  We will be sending students into the community to prove that middle school and Vivian Field is a great place to be!
On behalf of the faculty and staff at Vivian Field, it is my pleasure to welcome you, our community, and you as a student to be our guests.  My past experience has shown me that it takes a team to help all students reach their maximum potential.  I will work collaboratively with the staff at Vivian Field to provide a school experience where all students can be successful.  We will make every effort so that all students will be challenged to think critically, be creative, and communicate with each other and the staff in order to become successful members of society and compete in an increasingly complex world in which they will work and live.  The caring and dedicated faculty and staff at Vivian Field Middle School will continue to encourage all students to set high goals for themselves and to reach for their dreams. Our staff goals this year include culture, literacy, and engagement.  We are creating a school environment filled with positivity and learned optimism.  We will have an instructional focus on reading and writing in each class.  We will also be developing critical thinking skills with our students and providing higher levels of engagement opportunities by using our BYOD (bring your own device) policy.  Devices will be used for instructional purposes only.  To meet these goals we need your commitment to help all students read 40 minutes each night.  Please ask students what they are reading.
It is my hope that all students get involved in our school through athletics, music, drama, student leadership, community volunteerism, school activities and clubs. Working together, we can ensure that the students of Vivian Field continue to achieve their highest potential in the classroom, gym, on stage or on the field.  Your involvement, partnership and support are greatly appreciated during the school year as we work to build and maintain our programs.
I sincerely hope you will take time to look through our web pages and learn about the opportunities available to our students and community members.  We offer a Campus Improvement Committee that will meet a few times during the school year in which we hope you will join us to give input for our campus (contact is Principal Stephanie Jimenez  972-968-3905). Finally, we would like to invite you to be a member of the District Improvement Committee.  The purpose of the committee is to assist in the planning and decision-making processes of the district.  The committee will be made up of teachers, parents of students enrolled in the District, business representatives, and community members.  As a business leader, we welcome your input in establishing and reviewing the District's plans, goals, and performance objectives.  Meetings are on Monday evenings 4:30-6:00 pm, five times a year starting in September at the ESDC on Pearl Street by the administration building. (Contact is Assistant Superintendent Michelle Bailey 972-968-6502)  We believe that by inviting you, the community, into our school and district, it will be a powerful partnership for our Vikings.
We believe in positive relationships with students and our staff is trained in PBIS (Positive Behavior Intervention and Support) and Restorative Discipline, where students are taught and rewarded for meeting high expectations for behavior.  Please refer to our S.H.I.E.L.D when interacting with our Vikings.  I am confident that this will be an outstanding school year! Please feel free to contact me or any member of the Vivian Field Team.  Lastly, please join us in our #believeinmiddleschoolkids campaign!  Please check us out on social media:
www.facebook.com/VivianFieldMiddleSchool
@cfbvivnation
www.cfbisd.edu
Stephanie S. Jimenez
Wife, Mother, Sister, Daughter, Niece, Aunt, Friend, Mentor, and BIG BELIEVER IN MIDDLE SCHOOL KIDS!
Proud Principal, Vivian Field Middle School – Carrollton-Farmers Branch ISD
Ed.D. Southern Methodist University (Graduation May 2018)
M.Ed., North Texas State University
B.S.,  Texas A&M University
"When we integrate well-being, character development, and rigorous academics with our understanding of how the brain learns, we partner with children to co-create a kinder, more compassionate world."