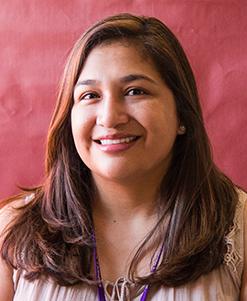 I am so excited to serve as the Associate Principal of R. L. Turner High School! This is my third year as a Turner Lion and my 6th year in CFBISD. I have been an educator for twelve years and have served as a bilingual teacher, school counselor, and assistant principal. I have experience at the elementary and secondary level. My goal is to support the personal and academic growth of all students and to aid them in becoming responsible, culturally aware, and productive members of society.
I received my Bachelor's Degree from Southern Methodist University where I double majored in Psychology and Spanish Literature. I also have a Master's Degree in School Counseling from Amberton University and completed my administrative coursework with the University of North Texas.
I am married and have a six year old son and a four year old daughter, both of whom are enrolled in CFB schools. My hobbies include reading, watching movies, and spending time with family.
I truly love the culture of R. L. Turner and am thankful for the opportunity to work with such great students, parents, and staff. GO LIONS!
Vicky Cisneros
Office: 972-968-5419
Email: cisnerosv@cfbisd.edu
Twitter: @MrsCisnerosRLT