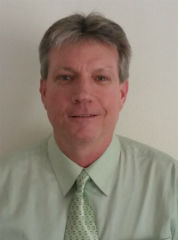 I have been in the district for thirteen years and this is my second at Newman Smith.  I have a Bachlor of Business Administration from Harding University and a Masters in Education Administration from Lamar University.  Prior to becoming a campus administrator I taught Algebra and Geometry.  My philosophy about my position is I am here to serve and I will do everything I feel is in the best interest of my school, my district and especially the students under my care to be successful.
---

Roland Rios
---
Robyn Elliott
Hi!
2017 will be my first year serving as an Assistant Principal in CFB and my 12th year in the district. I served the district previously as Principal of Summer School for 2 years and as an AP US History teacher at RL Turner High School.  I am very excited to be joining the Administration Team at Newman Smith!  I know that Smith has a long tradition and boasts of many successes!
I received my Bachelor's degree from UNT and have started post graduate work at Syracuse University. When I am not at school I like to visit historical places and our National Parks. I am looking forward to going to New York in the spring to see Hamilton!
I am grateful to have the opportunity to get to know the students, parents and staff at Smith.