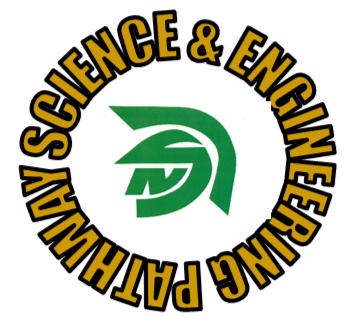 What is the Science & Engineering Pathway?
The Science & Engineering Pathway is an Academy within the Newman Smith High School. The Pathway sets a four year, flexible sequence of courses to help prepare students for a career in engineering. The engineering technology required courses, combined with college preparatory mathematics and science courses, introduce students to the scope, rigor, and discipline of engineering. The students are exposed to a multitude of career choices within the engineering career field, especially engineering technology.
The Pathway uses real-world experiences to introduce students to multiple engineering career opportunities, through field trips, internships, and mentor programs. The Pathway develops student readiness for four-year collegiate success by providing students with multiple leadership, networking, and social service opportunities.
We can contribute the Pathway's success, to the dedication and support of our school leaders, Pathway parents, community members, the multiple university and industry leaders that participate on our advisory board, but most importantly, to the talent and dedication of our Pathway students!
What will students learn from being part of the Pathway?
Understand technology as a tool for problems solving and how it applies to the economy, lifestyles and career choices.
Learn and implement scientific processes, engineering problem solving techniques, and the application of technology in design.
Develop healthy habits of academic discipline that are required to be successful in the rigorous college curriculum for engineering.
Demonstrate an understanding of the principles of mathematics and their applications to problem solving.
Practice effective communication of information and solutions in a variety of contexts, including the preparation and presentation of information in multiple settings.
Acquire the skills necessary to work in teams effectively.