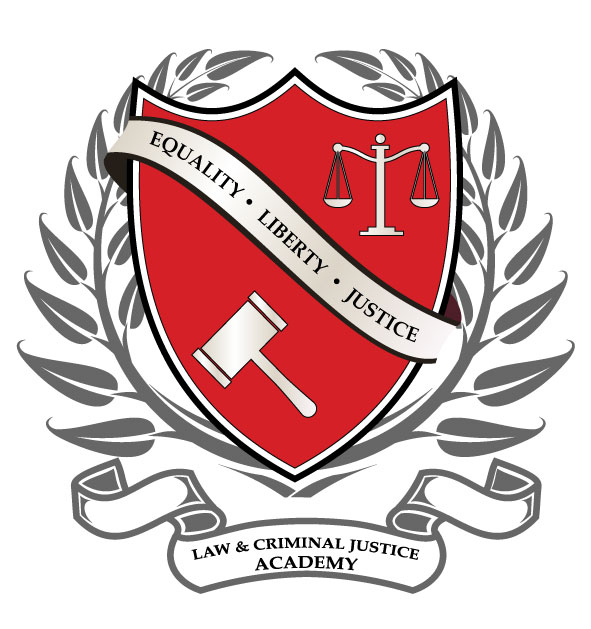 Mission:
In our society, order has been maintained only by a system of laws.  Without laws, human social order could develop into chaos. Without obedience to the law, and without enforcement of the law, social order could not exist.  The importance of law and its enforcement facilitate a myriad of career opportunities.  The Law and Criminal Justice Academy will provide an intrinsic learning experience for students who are interested in pursuing one of these possible careers.
The Law and Criminal Justice Academy provides an enriched curriculum with a variety of active learning opportunities, such as mock trials, moot courts, field observations, community service, and internships.  The Academy offers multiple non-elective as well as elective classes, which focus on law, legal issues, citizenship, government, investigation, and other law related areas.  Law and law enforcement are the two primary strands of the Academy, encompassing areas such as crime scene investigation, forensic analysis, criminal law, civil law, constitutional law, and criminal behavior.  Although there are multiple goals of the Academy, three goals are pervasive throughout each strand.
The three primary goals are:
To enrich an understanding of the complex procedures developed in the United States to protect that which we identify as "fundamental rights."
To cultivate a greater understanding of justice, tolerance, fairness, and responsibility suggested by our legal system.
To instill a realization of the crucial and necessary function of laws, providing structure to help humans cope with problems in a complex society.