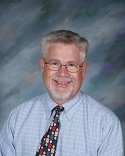 Mr. Phillip Jackson
The staff at Carrollton welcomes you to our school.  We believe that Carrollton Elementary is a great place to learn and grow.
Through true collaboration, we have set high standards for our students, and have been able to achieve our goals by caring for each child.
Please let us know how we can support your child's learning as we create…
Learners Today…Leaders Tomorrow!