CFB Diagnostician and Special Education Expert Celebrates Book Publication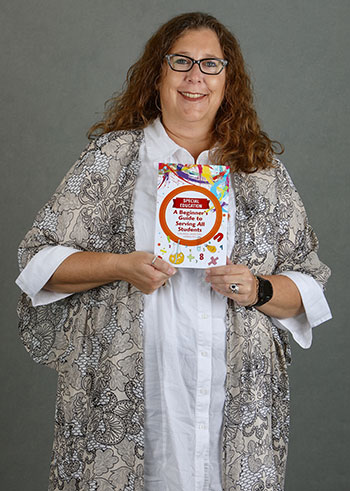 Jennifer Cantu, CFB Diagnostician and Special Education Expert, is a collaborating editor in a new book published by UNT University Libraries. Special Education: A Beginner's Guide to Serving All Students, was authored and edited by Teach North Texas undergraduates as an artifact of their learning in Project Based Instruction. On Sep. 9, a book signing and celebration were held at the Willis Library at the University of North Texas in Denton. Proceeds from the book will be contributed to Talon Teach, the student organization of Teach North Texas.
Cantu began working in the field of special education in the fall of 1989. She came to CFB in 1995 and has been working for the district for 22 years.
Cantu's book is available on Amazon.com.
Click here to see more photos from the publication celebration in Denton.